If you're an attorney

Benefits include deferred taxes on contingency fees and competent structured settlement counsel for your clients.
Click for more...



If you're a plaintiff

Benefits include long-term investment growth and a guaranteed stream of tax-free payments.
Click for more...

Auto Accident Attorney NYC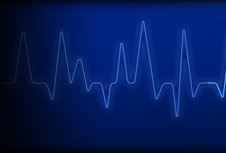 If you have been in a car accident, Kleinick Law offers seasoned attorneys who specialize in personal injury cases. When you are facing the physical and financial pains of an auto accident, you will want to consult the best personal injury lawyer New York has to offer. If you are looking for an expert to handle your auto accident or personal injury claims, you've come to the right place.
Personal Injury Lawyer NYC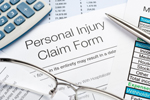 A personal injury case is not limited simply to a car accident. Personal injury encompasses a lot more than that. The ideal personal injury lawyer who can handle a range of cases, from an auto accident to a birth defect, is hard to find. Kleinick Law has the expertise you desire. You will need a good New York personal injury attorney to handle your case, whether it be a car accident, or a product defect.
Car accident: when you are involved in an auto accident where injuries occur, you will want an experienced personal injury attorney on your side to ensure your rights are protected. Keep in mind that the guilty party in an auto accident can include motorcycles, trucks, buses, and pedestrians.
Personal Injury: these can vary from birth defects to falls, whether injured at school, on the job, or on private property. The right lawyer in NYC will fight for you to get what you deserve.
Injury Lawyer New York
Here at Kleinick Law, we believe that every personal injury and car accident case in New York is unique. A decent car accident lawyer in NYC will work with you, but with their own benefits in mind. A GREAT car accident attorney, like those from Kleinick Law, will work tirelessly to get you what you deserve in your auto accident case. Trust Kleinick Law with your case and you can be certain that it will be competently handled by an experienced lawyer.
New York's Certified Structured Settlement Consultant
If you've won a large legal settlement, did you know a lump-sum award or fee may not always be your best bet? Lawyers and plaintiffs may face a barrage of life challenges that could deplete their contingency fees and awards faster than they ever expected. Factors such as taxes, investment risk and personal money management skills may all play a part in your long-term financial security.
The answer for many is a structured settlement.
For a proven, secure solution for long-term investment growth and protection, contact Keith Kleinick for structured settlement advice and services designed to create guaranteed, long-term cash flow.
It costs nothing to talk to Keith, and nothing to create a structured settlement plan. Call him at 212-233-5433.